Main Event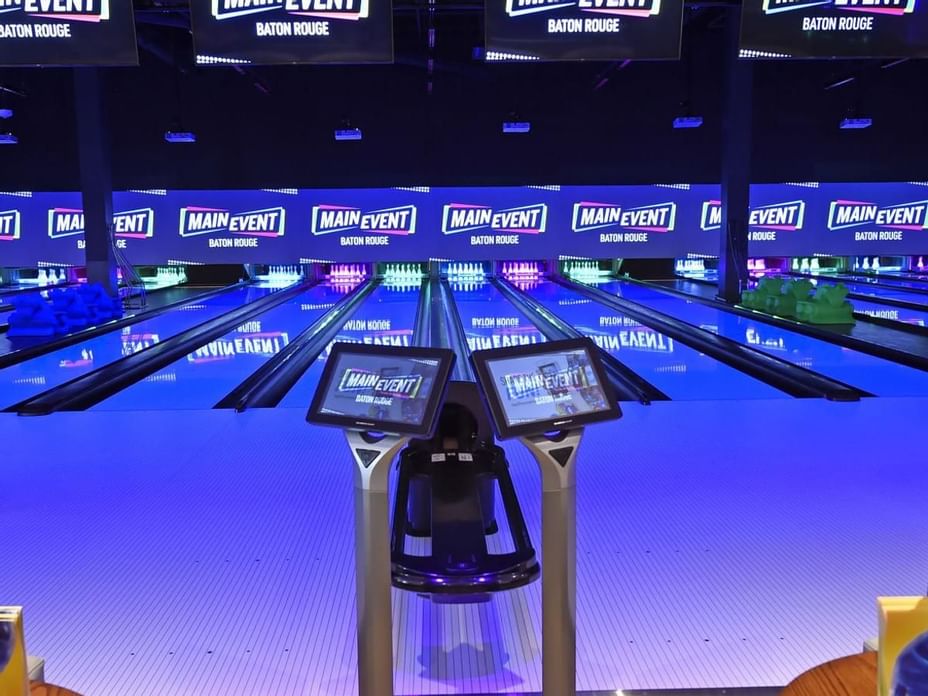 A multipurpose event center focused on family fun with countless activities ready for the whole family. Free parking available on site to ensure ease of access to site. Perfect place to host a party, event, group meeting, or company holiday party. The team at Main Event will plan the event for you so your group can show up and enjoy- stress free! In addition to the family fun the facility offers; Main Event offers a chef-inspired menu that will satisfy any taste or appetite. Adults can choose from a variety of wine, beer, and signature mixed drinks. Main Event provides fun and enjoyment for people of all ages!
6401 Bluebonnet Boulevard, Suite #660 70836 Baton Rouge USA
Monday10 a.m.- 2 a.m.
Tuesday10 a.m.- 12 a.m.
Wednesday10 a.m.- 12 a.m.
Thursday11 a.m.- 12 a.m.
Friday11 a.m.- 2 a.m.
Saturday9 a.m.- 2 a.m.
Sunday11 a.m.- 12 a.m.